It's a hot summer day, and the Texas heat is mercilessly beating down on your home's siding. While you're enjoying BBQ and ballgames, your siding is slowly eroding and becoming more vulnerable to the unpredictability of nature's wrath every day.
Think of siding as a quality raincoat. You wouldn't want a coat with tears, holes, or material that soaks water to your core in stormy weather. The same thought should go into the quality of your siding, and that's why it's critical to get it repaired as soon as you find damage.
Siding is one of the most significant components responsible for protecting your home. Siding provides the building envelope against moisture penetration and hot and cold air. It ensures your home remains structurally sound.
In this article, we'll discuss the necessary steps you can take to be proactive in your neverending battle with nature's fury.
We can't possibly go into every detail, but you will learn the fundamental theory and better prepare yourself.
Let's dig deeper into what you need to know and how our experts can help you through this transformation process.
What's The Big Deal About Siding?!
Sure, siding is critical for shielding your home against anything mother nature hurdles its way all year. Still, security is far from the only reason to care about your siding's quality.
In Dallas and any neighborhood in the states, curb appeal is king. You want siding that adds to the aesthetic appeal of your house.
After all, when it comes time to sell, you want your home to appear stately, unlike a set from the Texas Chainsaw Massacre.
When it's in pristine condition, siding also helps you save big bucks throughout the year.
Siding provides insulation and controls indoor temperature, keeping your home warm during colder months and cool during summers. Not only does this insulation regulate temperature, but when the siding isn't damaged, it holds energy in, which adds more money to your wallet after reduced energy bills!
Is Your Siding Ready for a Final Cut Makeover?
As a homeowner, watching your house's exterior can save you from expensive and time-consuming repairs. Knowing how to identify the warning signs that your siding needs repair is essential.
If you notice any of the following issues after a storm or know it's been more than 20 years since your last siding repair, it's time to call us!
Some of the common signs of siding damage include:
Cracks or holes in the siding
Peeling or bubbling paint
Mold and mildew growth
Insect infestations
Warping or bowing
Rotten boards
The Final Cut Transformation Process
If you notice any signs of siding damage, then you know it's time to call us and schedule a free inspection. Our experts have the knowledge, experience, and tools to perform an accurate and safe repair that makes your home beautiful and functional again.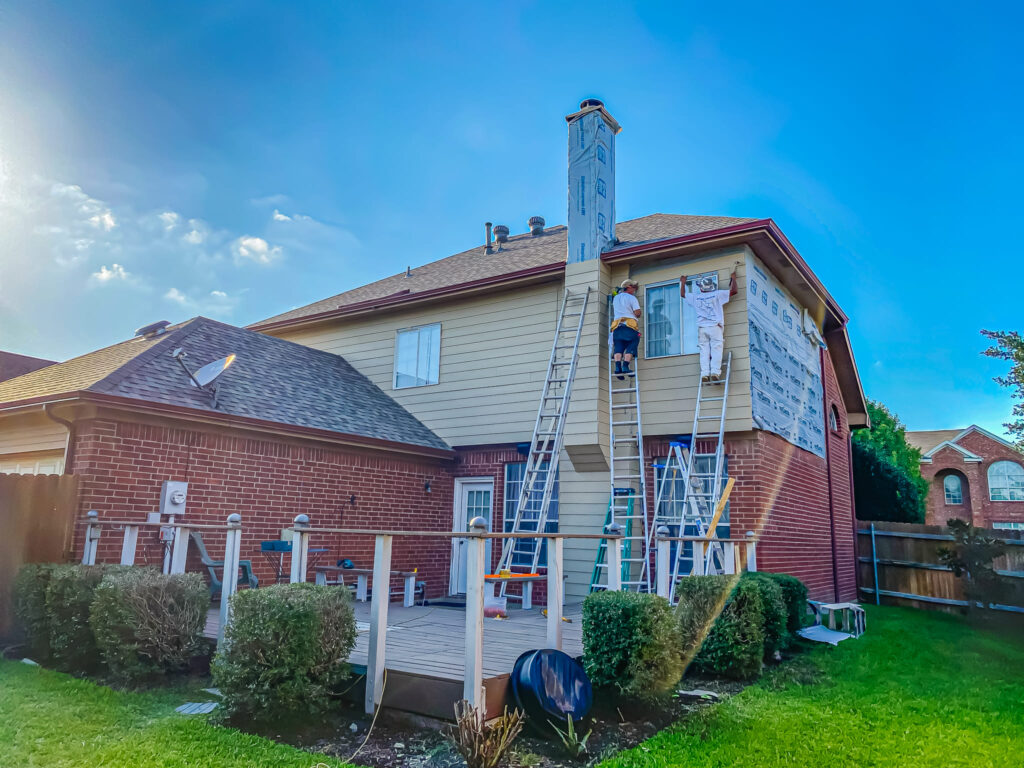 Here is what you can expect during our efficient, reliable process.
We Put Your Siding Under the Microscope
We start siding repair immediately, with a complete inspection of your property. Let our professionals inspect your siding and accurately determine the extent of the damage.
We'll then discuss appropriate solutions and potential material replacement options like lap-engineered treating components.
Tailored Solutions to Meet Your Needs
We take every project at its unique face value. Our team will help you prepare for your project from start to finish. We will design a roadmap for your siding replacement journey that puts everyone on the same page.
From designated a triage area for debris to starting after 8 am and finishing before the sun sets, per city ordinances, trust us to tackle your project easily.
We Get to Work!
Once we've covered the details, we can immediately work on your siding repairs. We start by removing the damaged siding from your home. Sometimes we discover additional damages that were not visible at the time of inspection. If it's something small, we'll take care of it! If it's a big issue, we'll need your approval for additional repairs.
Either way, we'll always take before and after pictures because we're not just building projects. We're building trust.
No more unsightly mess when we're on the job. We promptly dispose of the old siding and prepare your home for its new, glamorous look.
Replace Your Unsightly Siding
Once we've said "so long" to your old siding, we bring in your new replacement. Whether you've gone with the wooden option or lap-engineered replacement, our team will install your new siding materials quickly and make your home look and feel new.
From installing an essential moisture barrier to laying the last piece of plank around your windows and doors, we've got your replacement covered and know our effort will exceed your expectations.
The length of your replacement depends on the size of your home but get ready to enjoy our wild personalities for the next week or so as we install.
We Check Our Work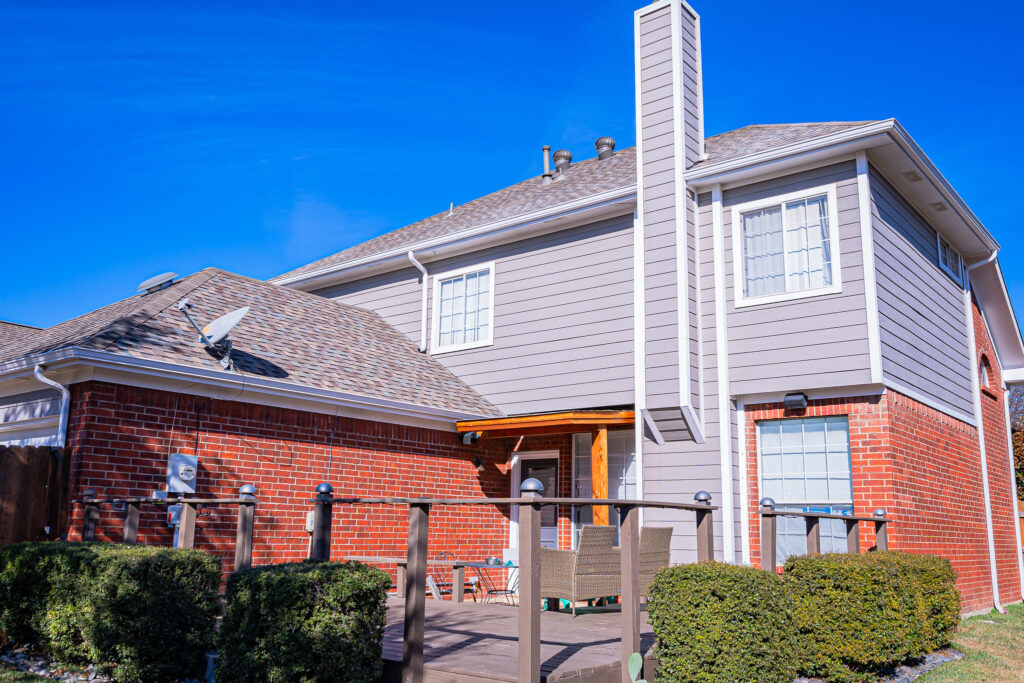 At Final Cut, perfection is paramount. Before we release your home to the wild, we will test the new siding's integrity for longevity and structural integrity.
We must ensure that the repair and replacement work meets our high-quality standards. From there, all you have to do is enjoy your new, beautiful exterior.
Get Rid of Damaged Siding Today, With Final Cut!
Your home's exterior siding is the backbone of its structural integrity and appearance. Consider Final Cut the siding chiropractor. If you notice any damage to your siding, we'll gladly step in and get your home back in its best condition.
You now have a solid understanding of our simple yet meticulous process to transform an ugly duckling house into a beautiful swan that will turn the heads of every car passing by.
Investing in your home's curb appeal is one of the greatest rewards of home ownership. Because it's not just about fixing ugly siding on a house, it's about expressing yourself and letting the beauty inside the home shine through.
We are one of Dallas's most trusted siding replacement teams and know we can make a difference in the integrity of your home.
Ready to break up with your old siding? Schedule your consultation today!