INVEST IN A ROOF THAT
PAYS YOU BACK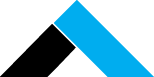 Stop wasting your money on
outdated roofing systems.
Start saving money with
your new roof from Final Cut.
TRANSFORM YOUR HOUSE
INTO YOUR DREAM HOME
Upgrade your home's beauty and
say goodbye to ugly painting and siding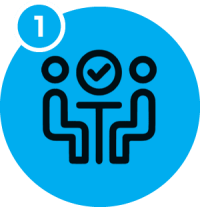 REQUEST CONSULT
Schedule a FREE inspection so we can analyze your needs and provide a quote.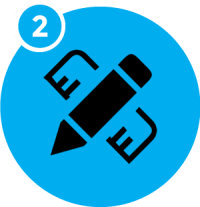 DESIGN YOUR PLAN
We work with you to design custom solutions tailored to your specific needs and wants.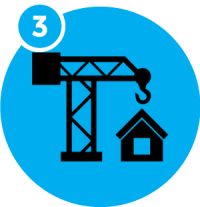 BUILD YOUR DREAM
We'll build your projects while keeping you informed, safe and comfortable.
Mark Christophel
2021-08-07
Mark and his crew were very professional all around. They took the time to make sure that we were completely satisfied with all aspects of the work done.
Regarding: FENCE I cannot say enough good things about Mark and his team. They power washed my existing fence (approx 6 years old) and re-stained it. These guys did a fabulous job from beginning to end. My fence looks BRAND NEW! What a pleasure it was to work with them. Polite, helpful, professional, etc. I can honestly say, without a doubt, if you use Final Cut Roofing & Construction for anything, you won't be sorry. This company is "Top Notch". Mark, the owner, takes a personal approach. He was on site throughout the the whole process. I recommend them 100%.
Michelle English
2020-05-31
I met Mark while renting a home whose roof got pelted by hail and needed to be redone. He did such a wonderful job I kept his number and when we bought our home and got hit by hail I called Mark. He did as wonderful a job on our home as he did on the one we rented. He goes out of his way to make you understand what is going on and what is coming next. I highly recommend him to anyone who needs roofing, siding, and even fixed our chimney.
Mark and his team were able to provide an accurate quote and complete the repair in just a few days - excellent communication and quality work!
Mark is the ultimate professional. Very easy to work with. Explains everything and no surprises! He recently even did some minor repairs at no cost for some damage caused by our water heater installer. I will never go to any other company for roofing needs.
These guys are very professional and knowledgeable about the work they do. Mark was great with communication and helping me understand what they were going to do, and why. They did some work on my chimney, replaces rotting wood boards in a few places, and did some external painting. This is a company you can trust! I highly recommend them for any work you need.
Mark and his crew did an amazing job on my roof and fence! I am really impressed with the way everything turned out! From start to finish, they made the process as easy and efficient as possible - dealing with the insurance company, adjusters, materials, city inspections and permits, and just everything! I never felt stressed or the need to take time off work to handle any part of this project. I really appreciate the honest hard work and dedication, responsiveness of the crew, and just being able to trust a construction company with all aspects of the project and getting it done on time with so much attention to detail! Everything was cleaned up, the crew was so courteous, and the result was a beautiful new roof and fence at the end! See the before and after fence pics for proof 🙂 I highly recommend Final Cut Roofing and Construction for your next project!
We are loyal customers to Final Cut Roofing and have used them for a roof replacement and then again for various roof maintenance at a second home. Mark and his crew did amazing work and Mark really cares about his clients. He is so dependable and willing to go the extra mile for anything that we've needed. It is so refreshing to find someone that is so passionate and dedicated about what they do and it shows in the quality of work. We highly recommend Mark at Final cut Roofing!
I am so glad I chose Final Cut Roofing to install my new roof 10 years ago. Since then, I have used them several times for various projects, and they have continued maintenance on their original work for me. Through several storms, almost ALL of my neighbors have had tarps up, and at least partially replaced their roofs. With the detailed work and painstaking maintenance that Final Cut has done on mine, we have had NO issues (and yes, they came out to check on me after each storm!). I will use Final Cut for absolutely everything I can, and recommend them to everyone I know!
I am so glad that our realator referred Mark Nosrati and Final Cut Roofing to us for recommendations on roofing and construction. Mark is an outstanding individual who has provided us with great service before and after we purchased a house. We have hired Final Cut on four occasions for construction work and every time it was handled in a professional mannner. His crews were great, timely, and met all of our expectations; and that included roof and gutter replacement, fence repair and staining, and fixing our windows. When I ask Mark to provide a review of our house condition after a storm, or for other construction work, his response is always immediate and has a recommendation that I can rely on. You can not find a better local company for getting your work done!