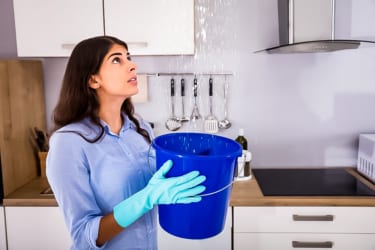 You need to know how to stop a roof leak and you need to know now! It's not a good sign when rainwater is entering your home so you need to act fast. It may take a while before our installers arrive considering how many other service-calls we may be responding to. To make matters worse, that rain doesn't show any sign of stopping. Don't worry. Keep calm and let's take a look at some steps that you can take to contain this roof leak from turning into an expensive repair.
Step#1: Locate the Roof Leak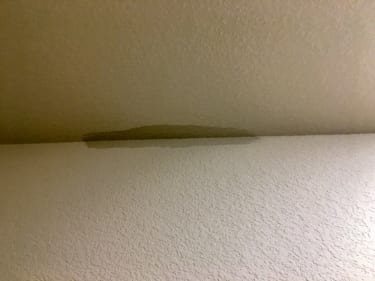 Besides discovering a roof leak entering your home, there are a few steps that you can take to get the situation under control. Check to see if there is attic space located directly above the roof leak. If so, use a flashlight to explore the attic space and try to move towards the area above the roof leak. Look above and around the inside of the attic space thoroughly. Take your time and move slow and steady.
Check for any moist areas, pipes, accessories, AC units, or copper lines leaking condensation. You may need to move some insulation out of the way. An old pair of gardening gloves will come in handy here. Once the roof leak is located, use a thick black marker to mark the area the roof leak may be coming in from.
Step#2: Prevent The Damage From Getting Worse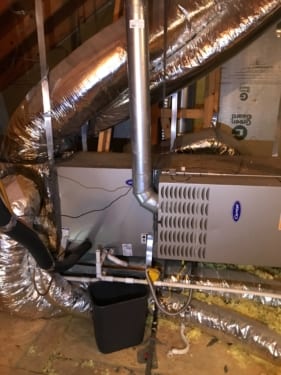 Place a bucket and/or some towels in the attic to catch the rainwater right at the point of entry. Be sure to properly secure the bucket to prevent it from tipping over should it get too full. It's important to watch the clock. Be sure to monitor your buckets and towels and rotate them as the water is gathered from the unknown source of penetration. This will create a safe temporary boundary to prevent additional costly damage to your ceiling drywall and insulation. Remember, a roof leak only needs a penetration the tip of a pencil to cause severe interior damage. So be vigilant!
Step#3: Call Us For a Free Inspection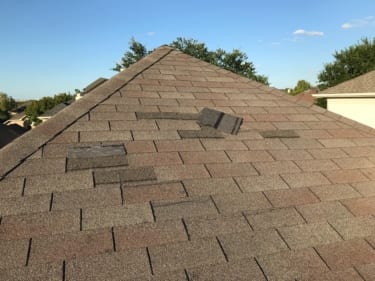 Please do not attempt to climb on your roof. There could be loose shingles that you could step on which could cause you to slip. We use special roofing shoes to walk steep roofs and we have years of experience. That being said, here's what you can expect when you schedule a free inspection with us.
As soon as you contact us, we'll immediately go into action. Thanks to Google Earth, we'll have an understanding of your roof so that we're better prepared before we arrive. Plan to spend a few moments with us as we determine to either perform an inspection, a roof leak detection, or an emergency roof repair. We'll take before and after pictures of all the areas that we inspect and explain what we've discovered.
So don't waste any more time. Give us a call today at 1-888-618-3271 or click on the request service button at the top of this page to get started! Call us today for your free roof inspection and let us show you how easy home improvement projects can be when you hire the right person for the job!