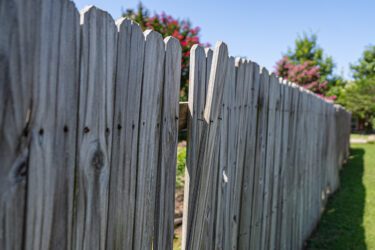 If you're a homeowner in Frisco looking for fence repair services, you came to the right place. It can be challenging to find a reliable contractor in Frisco that does fence repair. Some contractors are either too busy and unwilling to take on small projects or feel that small projects are just not worth their time. And when you finally find an available contractor, they ask for a downpayment, show up late, and give you bad vibes.
Frisco Fence Repair Services You Can Count On
You may have a broken picket, a loose gate, or a rotting post that needs to be repaired or replaced. We got you! We understand that you don't need the entire fence replaced. As part of our core values, we are always looking out for your best interest. We will always commit ourselves to provide you with the best course of action. After all, we don't want just a sale; we want your business for life. 
Broken Pickets, The Easy Gateway For Bunnies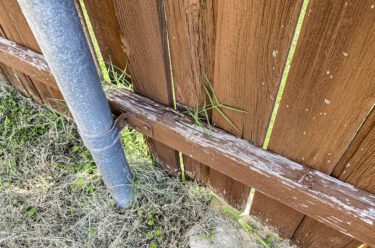 So how does this happen? How does a perfectly functioning fence start to fall apart? Well, there are a lot of reasons. First, a wooden fence should never be touching the ground. At least not the pickets. When the pickets of a fence touch the ground, they absorb the moisture from the soil and gradually begin to soften and rot. These areas eventually become soft, and those clever little bunnies find their way through. 
Wooden Fence Post Leaning Are Dangerous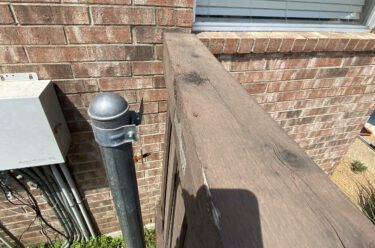 More on this topic of Frisco Fence Repair is fence post repair. Fence post repair is one of the most common service requests we receive. It's usually because the fence post is wooden, not pressure treated, not stained frequently, or installed incorrectly. Eventually, the elements of nature will begin to take effect and cause the post to rot and lean. A leaning fence post is a serious safety hazard. The fence may eventually fall on a child or a family pet. Fortunately, this is an easy fix for us. We can usually repair a leaning fence post in just a few hours. It will only take us a few moments to get you back to relaxing in your backyard. 
Creepy Squeaky Gates Easy Frisco Fence Repair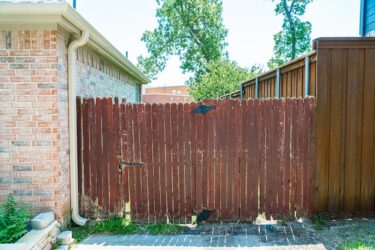 You don't live in a haunted house, so why let your gate feel like you do? Squeaky gates aren't just creepy; they are early warning signs of rust and deterioration. A squeaky gate may also indicate that the gate is too heavy and needs additional support. Heavy gates tend to get accidentally slammed more frequently. The accessive wear and tear from your wooden gate from slamming shut may cause the hardware to become loose or the pickets to split and fall apart. 
Wrapping Things Up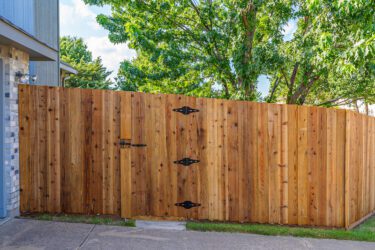 So there you have it. These are just a few issues you may be having with your wooden fence. You can count on us to be there for you when you need Frisco fence repair services. We never require a downpayment, and we are always happy to provide you with a thorough estimate that will itemize the project. We'll make sure you understand what the problem is and how to fix it in plain English. So give us a call today at 888-618-3271 or click here to request an estimate. Don't forget to sign up for Final Cut Rewards to earn exclusive offers. We'll send you promotional offers, and you can use them whenever you're ready.