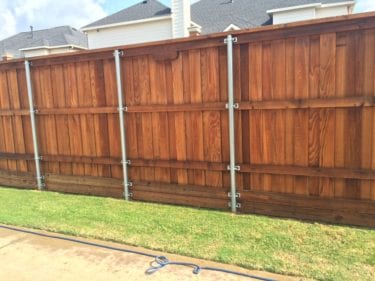 When those small problems add up, don't worry, you may just need a minor fence repair.
Fence problems can range greatly in scale. In most cases, a small section of your fence may have fallen and needs to be replaced. Fortunately, in this case, most of your fence is probably salvageable and all you'll need to repair is that small section. Another problem we often see is a collapsed gate. Maybe that old gate you've been trying to fix finally gave in? You've been putting off doing the repairs for a while, but the time has come to take a stand. The good news is that you don't need a whole new fence! You simply need to make these small repairs in a way they blend into your existing fence. No problem for our team!
Over a long stretch of time, sun, wind, rain, snow, and rot can do damage to your fence. This is why it's important to choose the most rot-resistant lumber when you do your fence repair. Another important thing that we check, is the uniformity in length. This is to ensure that it looks it's very best.
Frisco Fence Repair | Plano Fence Repair | McKinney Fence Repair | Allen Fence Repair – We have local Fence Crews near you, ready to help you fix your fence.
If you have any questions about how we can repair or update your fence, please call 1-888-618-3271 for a free estimate by our professionals.