Fence Staining Services in Frisco, Texas
Living in Frisco, Texas, you know you will eventually need professional fence staining services at some point. Our unpredictable storms produce gusting winds and large hail. And let's not forget to mention the extreme heat with triple-digit temperatures. These weather conditions can cause costly damage to your wood fence.
But don't worry! Our professional fence staining services will help protect your fence from the elements of nature. A well-maintained fence offers many benefits. It can keep your family safe from intruders, improve your home's curb appeal, and provide you with the privacy you need to host memorable moments with your loved ones.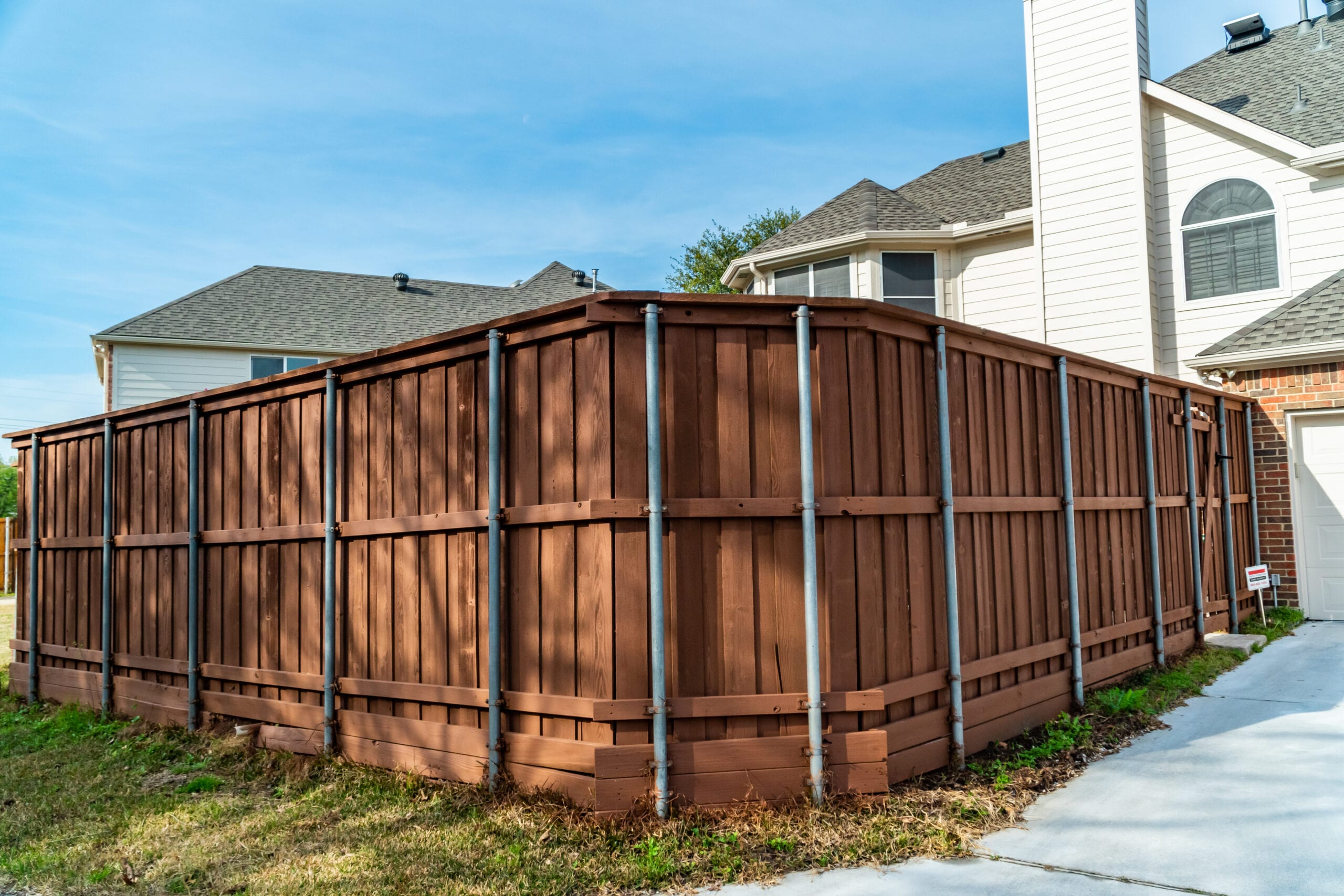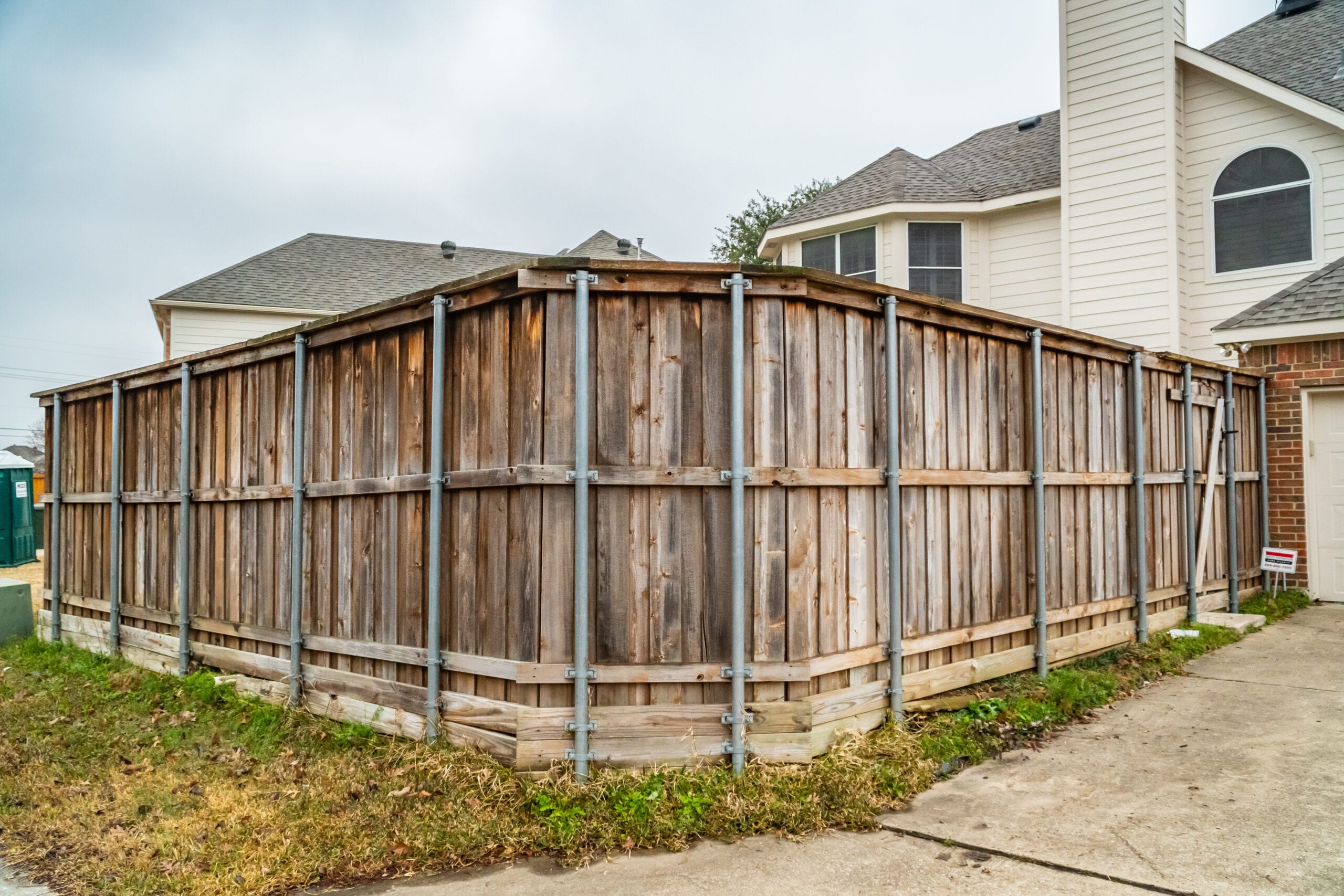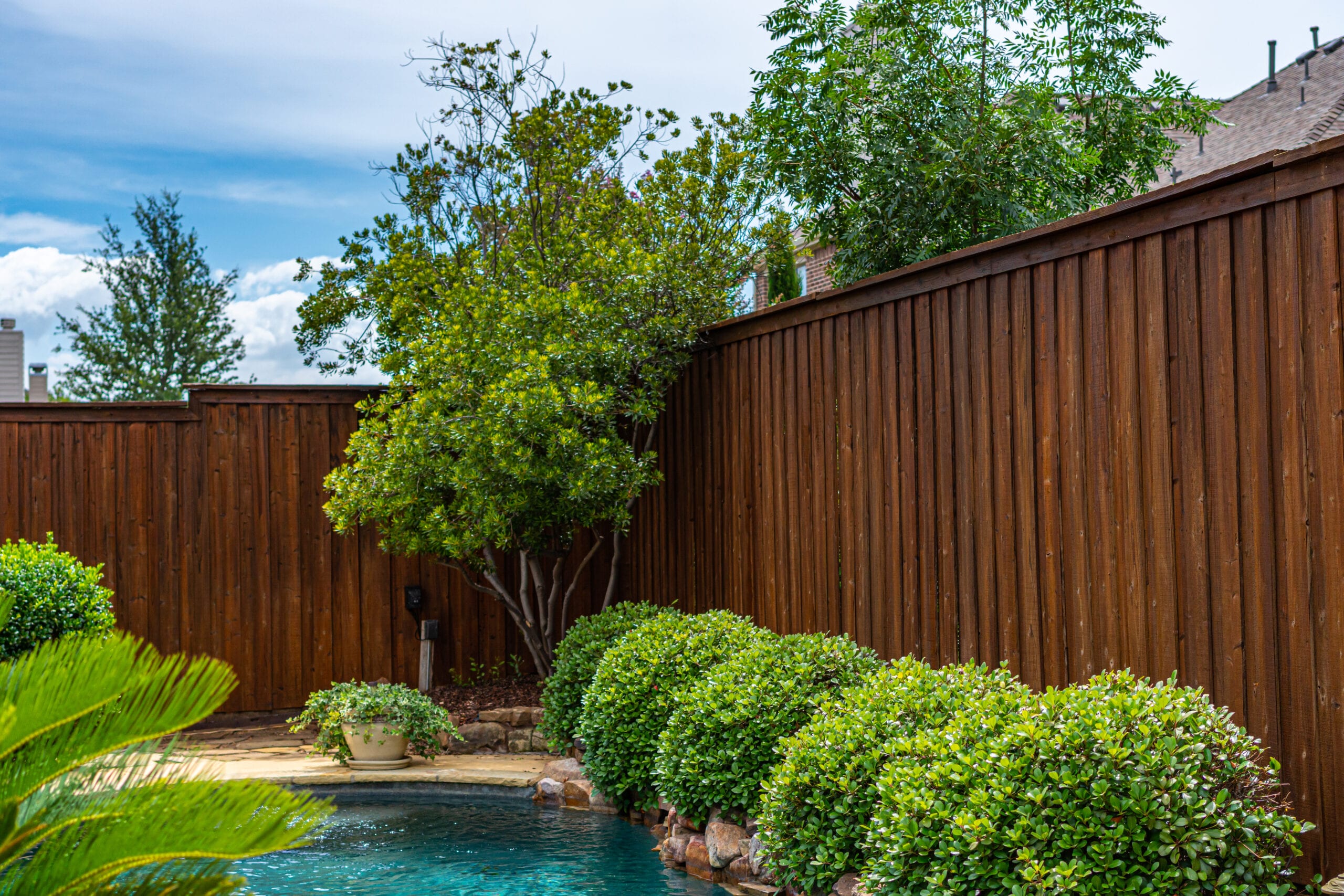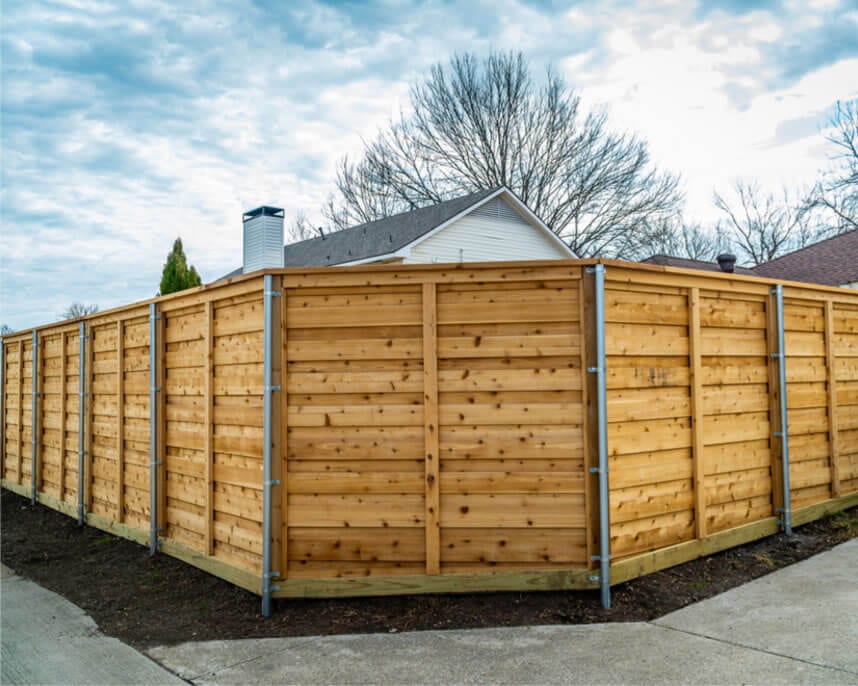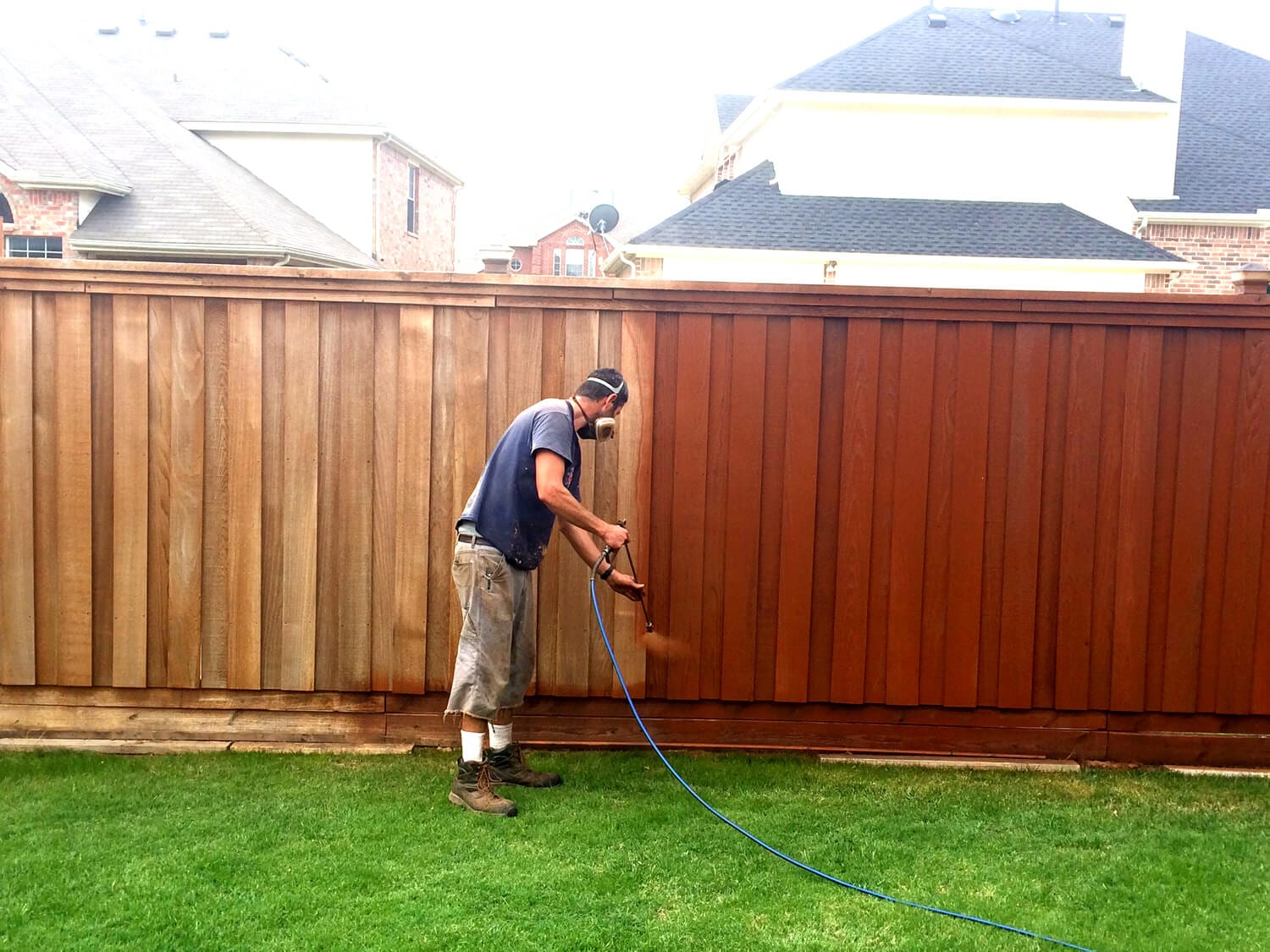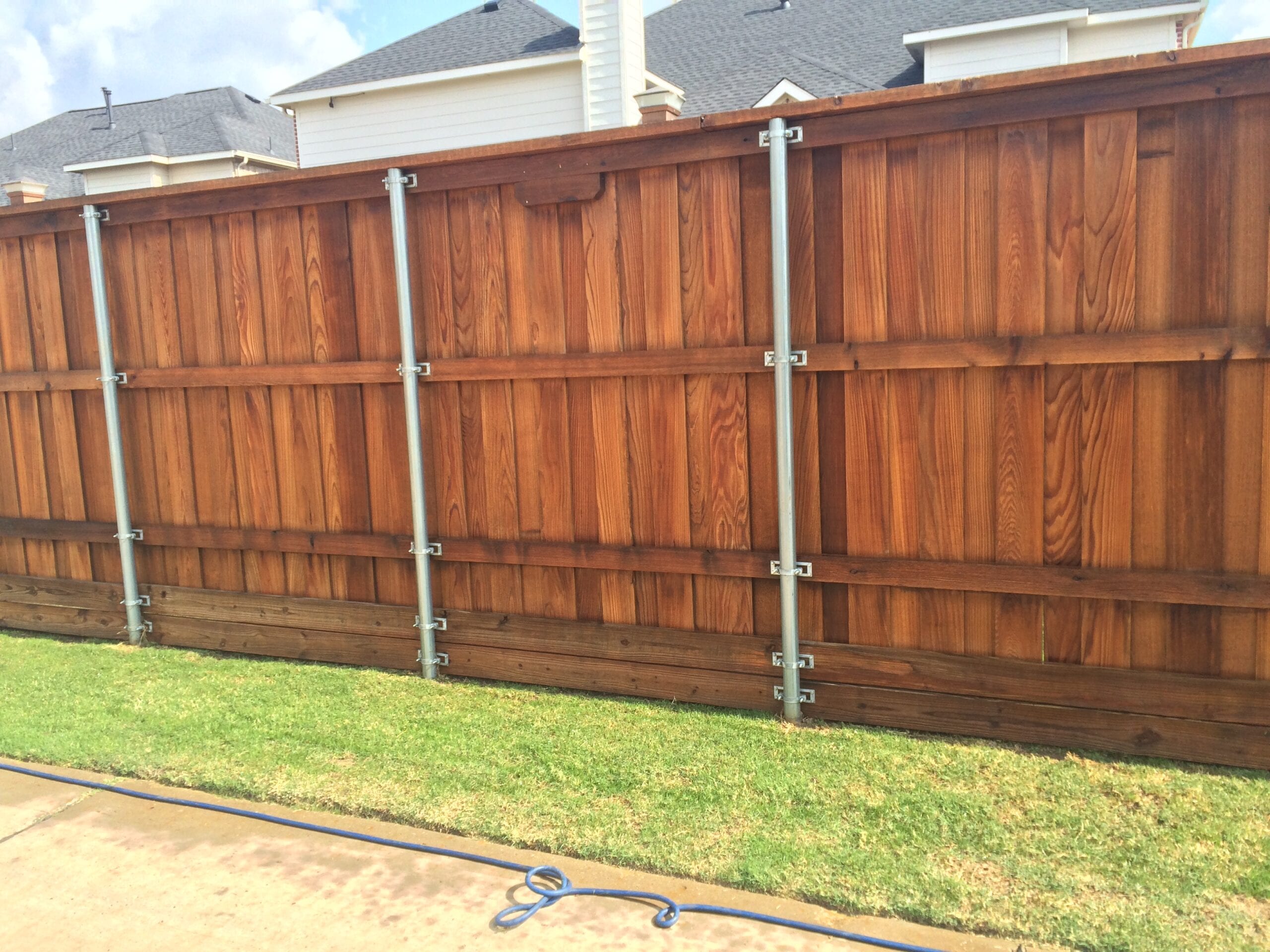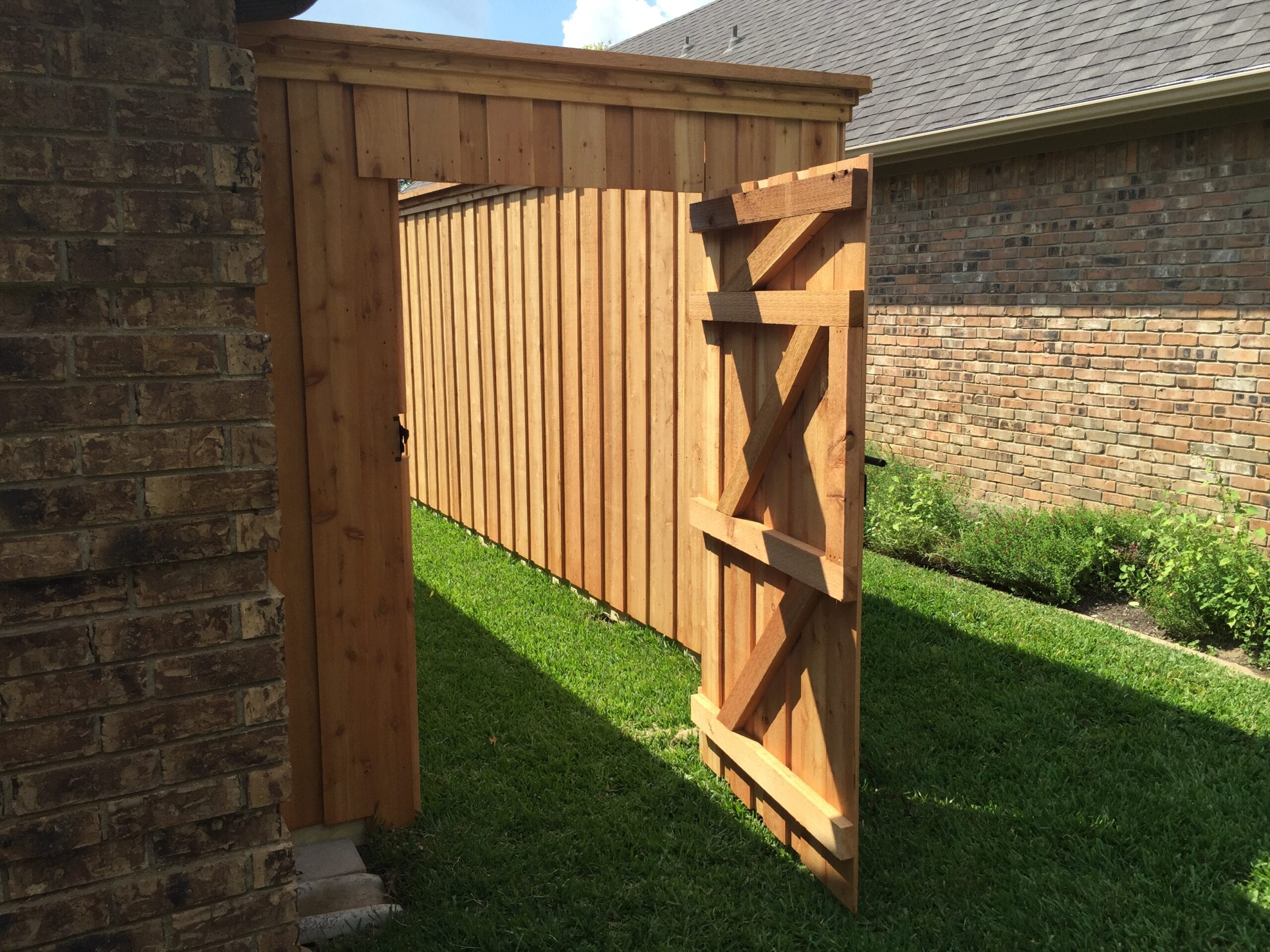 fence_staining_services_frisco_tx
fence_companies_frisco_tx
fence-staining-final-cut-roofing
Which Fence Staining Services is right for you?
Don't make the mistake of using the wrong stain for your fence. Choosing the right stain for your fence will make all the difference in the end. So let's learn about the different types of stains on the market.
There are transparent and semi-transparent stains. And there are also what are called solid stains which look a lot like paint. Transparent and semi-transparent stains allow you to see and enjoy the beautiful grains of your wood fence. Solid stains are a great way to hide blemishes such as calcium deposits from a sprinkler system.
You can count on us to spend quality time with you to understand your situation to provide you with the best course of action. We'll even provide you with some samples for you to test in a small area. Our primary goal is for you to be completely thrilled about your new fence stain color.
Quality Products Look Beautiful and Last Longer
Some homeowners choose exterior paint to treat their fence. In our opinion, painting a wood fence doesn't lead to the best outcome. That's because painting a wood fence restricts breathability and can lead to rotting. With all that rotting, you'll spend more time repairing your fence than enjoying it.
Let us introduce you to some of the best products on the market like Wood Defender fence stains. You won't have to cover your eyes when you walk by your fence to avoid ugly areas of chipped, cracked, or peeling paint. And all that beauty comes with the strength of oil-based stain that provides you with years of protection from the sun's harmful UV rays.
Save Yourself Time and Money 
We understand home maintenance is time-consuming and expensive. In our research, we've discovered that proactive homeowners spend less money with us on unexpected repairs. That's why we're so passionate about helping you make the right decision the first time around.
There's nothing better than knowing you are saving your future-self from costly inconveniences. Get the fence staining services that will save you time and money so you can get back to spending more time with your loved ones enjoying your back yard.
Get The Final Cut Finishing Touch
You want a contractor that delivers exceptional results and will be reliable for you to count on for years to come. You can relax knowing our fence staining services come with a craftsmanship warranty that gives you peace of mind.
We're confident you'll fall in love with your backyard all over again once you see the amazing transformation. You won't ever have to spend a good weather day inside again. Let's keep your fence looking great for years to come. Call us today at 888-618-3271 for a free inspection or fill out our convenient online form.