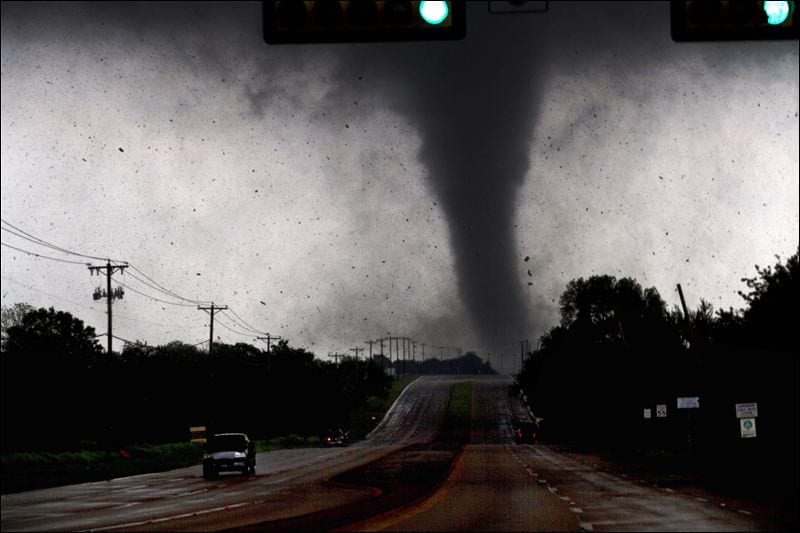 What has already been regarded as the most violent year for tornados in the south, gets even more national coverage as storms hit the Dallas/Fort Worth area. At approximately 11 AM on Tuesday April 3rd, 2012 the National Weather Service Center began issuing tornado warnings to the following counties seen on this phone image below: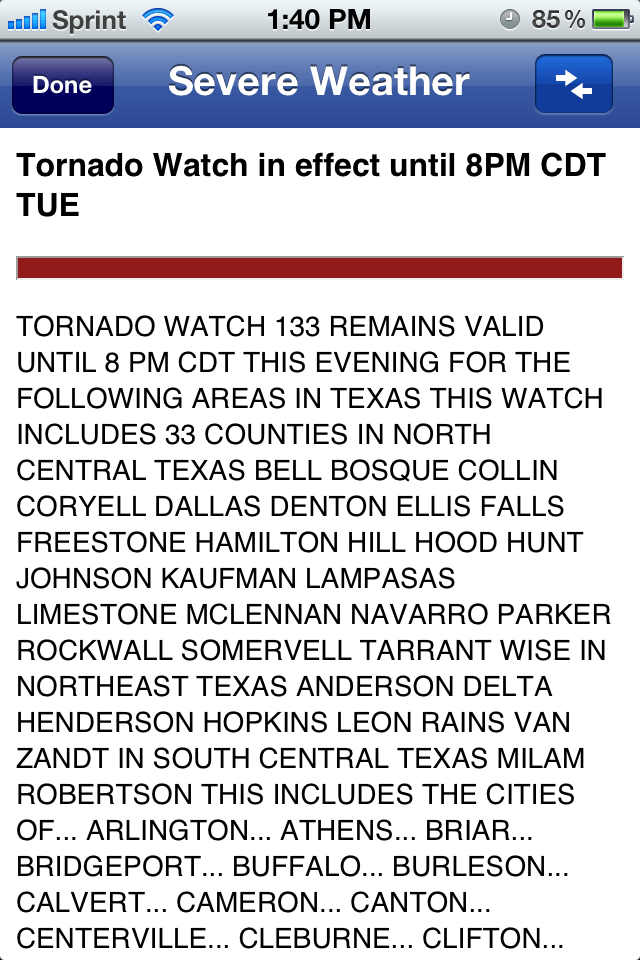 National Weather Service Center Tornado Warning
Throughout north Dallas and the surrounding areas the weather was rather calm. The air was humid and cool and the wind was beginning to pick up. Tree limbs were beginning to sway with swinging motions and out of no where came the first tornado. Word about the storm spread like wild fire over social media. Every channel on TV had interrupted their program with news of the massive tornado approaching Dallas. The size of the storm massive, stretching over 50 miles north and south and was moving east at approximately 45mph. The image below gives you just an idea of amount of square miles this storm was covering:
Weather Bug: Map of the Dallas Tornado 2012
By 4 PM the second tornado had touched down. In a matter of minutes it destroyed hundreds of homes, school buildings and had cause power outages to thousands of residences. Winds up to 130mph were reported, easily qualifying the storm as an EF2. Read more about the coverage of the Dallas Tornado 2012 Storm on the National Weather Service Center Blog.
Additional stories covering the Dallas Tornado 2012 Storms: